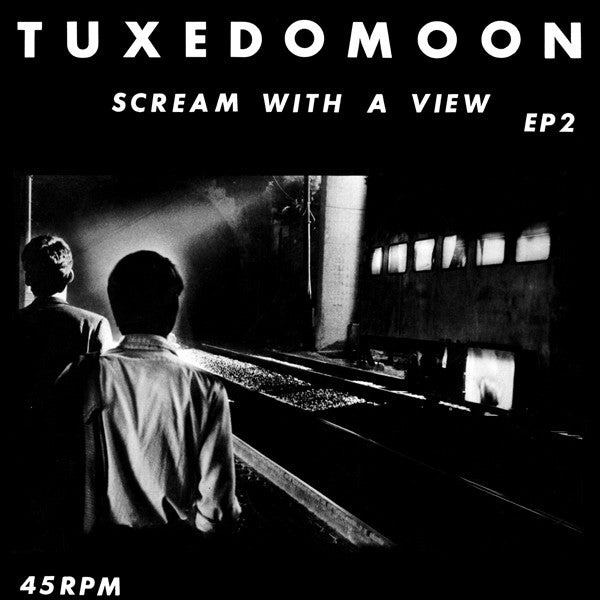 Tuxedomoon - Scream With A View 12"
$12.00
Founded by Steven Brown and Blaine Reininger in San Francisco, Tuxedomoon are a futuristic alternate reality of delirium and existential dread. Aligned with fellow Bay Area experimentalists The Residents (to whose Ralph Records the group eventually signed) and Robin Crutchfield's post-DNA project Dark Day, Tuxedomoon developed a unique combination of synthesizer and guitar that placed them at the forefront of the US post-punk movement in the late '70s and early '80s.
Scream With A View, recorded surreptitiously in The Residents' private studio in 1979, advances brilliant melodic concepts through analog technology for a sound barely comprehensible today. On "Where Interests Lie," punchy drum machine underlies barbed and eerie leads from guitarist Michael Belfer (The Sleepers). "(Special Treatment for the) Family Man" – a reference to Dan White's trial for the assassination of San Francisco's mayor George Moscone and supervisor Harvey Milk in 1978 – is an indignant vigil cut with a rare brand of macabre humor. Saxophone, Polymoog, violin, e-bowed guitar, and CB radio interference make Scream With A View the insidious foil to the urgent No Tears EP.
Track Listing:
Nervous Guy
Where Interests Lie
(Special Treatment For The) Family Man
Midnite Stroll