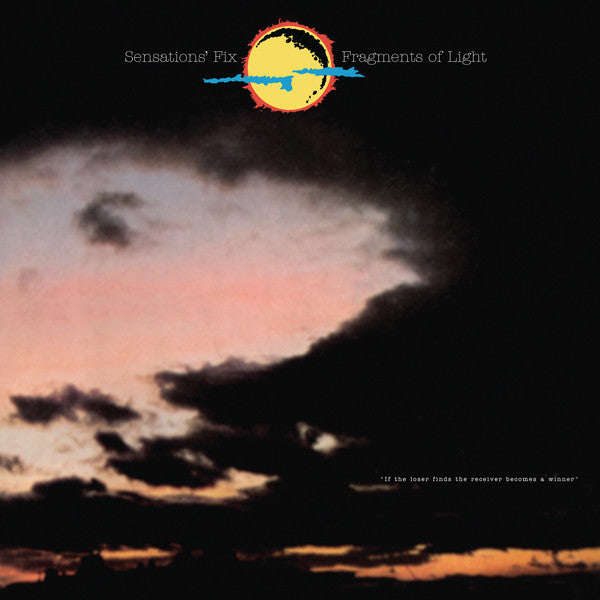 Sensations' Fix - Fragments of Light LP
$20.00
Sensations' Fix guitarist, keyboardist and occasional vocalist Franco Falsini cut his teeth with Italian groups in the '60s before assimilating the heady guitar virtuosity of English rock. In 1969, he moved to Virginia and built a recording studio in his girlfriend's basement, employing little more than his guitar, the newly available Minimoog synthesizer and a 4-track machine. These raw tracks, intended to be simple demos, formed the base of Fragments of Light, the debut album by Sensations' Fix.
Originally released on Polydor in 1974, Fragments of Light does not bend to mid-'70s genre-classism. Fluid, meditative guitar leads and innovative use of synthesizers, combined with a noted lack of percussion (and vocals) on all but a few songs, have drawn comparisons to Kosmische legends Tangerine Dream and Popol Vuh. "Space Closure," the only track with live drums, resembles the kinetic progressive rock of fellow Italian Franco Battiato, while the shimmering bliss of "Do You Love Me?" rivals the American power pop that Falsini surely absorbed during his time in the States. A certain airy, homespun feel lends Fragments of Light its unique character.
While other Sensations' Fix records may sound more cohesive and polished, Fragments of Light remains the most personal. The album is sadly not well known outside of Italy, but Superior Viaduct hopes to rectify that situation with this first-time vinyl reissue.
Track Listing:
Fragments of Light
Nuclear War in Your Brain
Music Is Painting in the Air
Windopax and the Stone Sender
Space Energy Age
Metafel + Mafalac
Space Closure
Music Without Gravity
Do You Love Me?
Life Beyond the Darkness
Telepathic Children