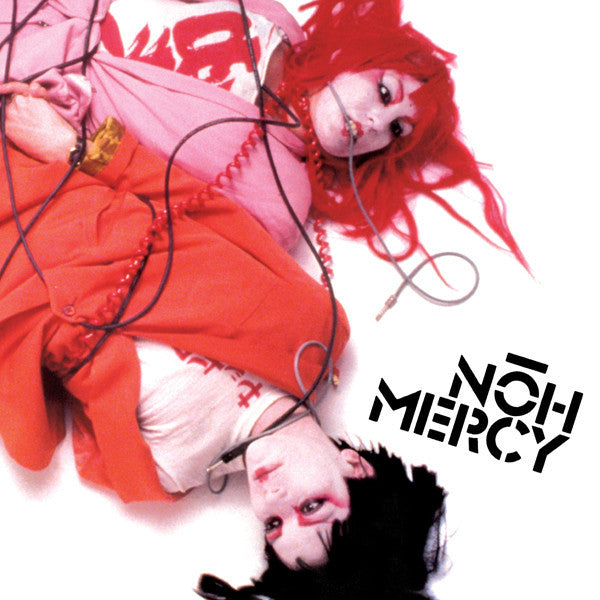 Noh Mercy - s/t LP
$17.00
Also available on compact disc.
Formed in San Francisco in 1977, Noh Mercy was comprised of only two women: Esmerelda and Tony Hotel. The band's motto was "No Boys On Guitars" as a reaction against male-dominated rock 'n' roll. They didn't need boys or guitars. They harnessed the angularity of Devo, the punk/poet attitude of Patti Smith, and the art spectacle of Roxy Music, all ground down to a minimalist core of voice and drums. Their only two previously released songs "No Caucasian Guilt" and "Revolutionary Spy" have long been considered essential recordings within Post-Punk/No Wave collector circles and by fans of other late 70's "girl" groups, such as X-Ray Spex, The Slits, and The Raincoats.
This album contains almost entirely unreleased material, unheard for over thirty years. Recorded by Fluxus artist and electronics genius Tommy Tadlock (Tuxedomoon) during their peak in 1979. As prescient as bands come, Noh Mercy preceded the defiant queer rebellion of Riot Grrrl and the frenetic art minimalism of the early 21st century by decades.
Track Listing:
No Caucasian Guilt
Girl
Fashion Chant
Pay The Devil
Lines
Bloodhound Blues
Revolutionary Spy
My Wild Love
Cross The Line
The Meek Shall Inherit The Mess