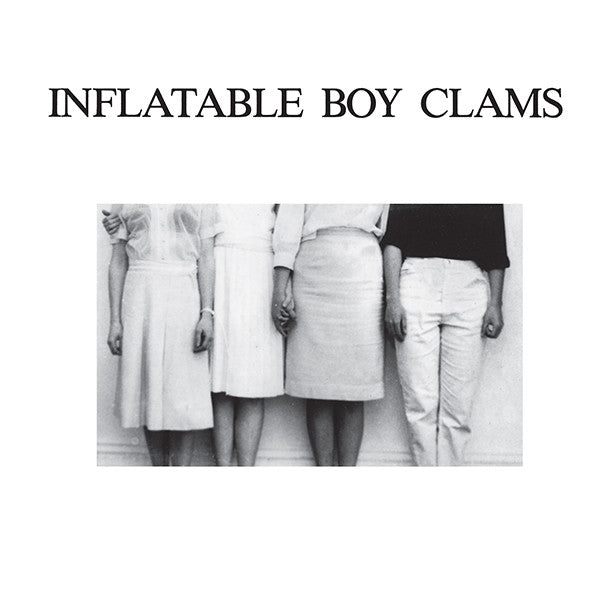 Inflatable Boy Clams - s/t 2x7"
$15.00
San Francisco provocateurs Inflatable Boy Clams recorded one of the greatest all-female art punk records ever made, a wrongfully obscure five-song double 7-inch EP which has garnered a cult following ever since its initial release on Subterranean Records in 1981. While the music blends simple instrumentation and captivating, quirky lyrics, the artwork looks like an early Rough Trade single, complete with posh Winogrand-esque photo of the group.
More of a performance art troupe than a traditional rock band, the Boy Clams often rotated between instruments and shared vocal duties: JoJo Planteen, Judy Gittelsohn and Carol Detweiler (the latter two both members of Pink Section), along with saxophone player Genvieve Boutet de Monvel.
It is easy to imagine Planteen dancing to "Skeletons" with its infectious bassline and kitschy organ (or even to the flip-side track "Snoteleks," which is the A-side played backward). "I'm Sorry" is the ultimate one-upmanship song that reveals that women can be sinister, too.

This first-time reissue comes from the original master tapes. Recommended for fans of Kleenex / LiLiPUT, Raincoats, and Bush Tetras.
Track Listing:
Skeletons
Snoteleks
Marin
I'm Sorry
Boystown