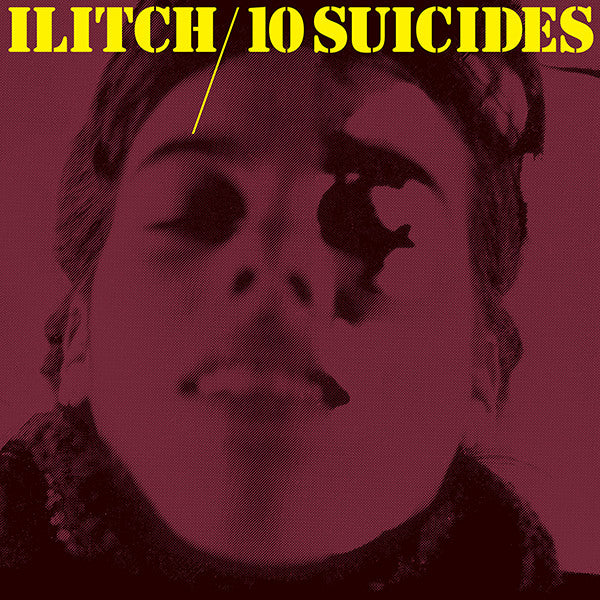 Ilitch - 10 Suicides LP
$20.00
Download card included.
In 1980 Ilitch mastermind Thierry Müller released his second LP, 10 Suicides, on the French imprint S.C.O.P.A. Unlike his debut Periodikmindtrouble (also available from Superior Viaduct), which featured intricately layered instrumentals, 10 Suicides explores a more art-damaged pop sensibility. While distorted guitars and atmospheric synth workouts remain a part of Müller's signature sound, several songs credit the mysterious Ruth Ellyeri, who was not an actual person, but rather Müller's female alter-ego.
Opening track "Elle Voulait Que Je Sois Drôle" shows Ilitch's new direction with overloaded vocoders, driving Moog basslines and soft, Eno-like melodic flourishes. The androgynous vocals on "Waiting For Mabelle (Je Ne Viendrais Pas)" resemble an upbeat Gregorian chant bent through a 20th century lens. 10 Suicides is a staggeringly personal album that still sounds years ahead of its time.
This first-time vinyl reissue comes with 16-page booklet and is recommended for fans of Ghédalia Tazartès, Chris & Cosey and Monoton.
Track Listing:
Elle Voulait Que Je Sois Drôle
Symphonynachevée
N.A. (No Answer)
Waiting For Mabelle (Je Ne Viendrais Pas)
Coma Programma I
Soupirs
Peripherikredcomando
Larsen Lumpen
Brisure
Coma Programma II