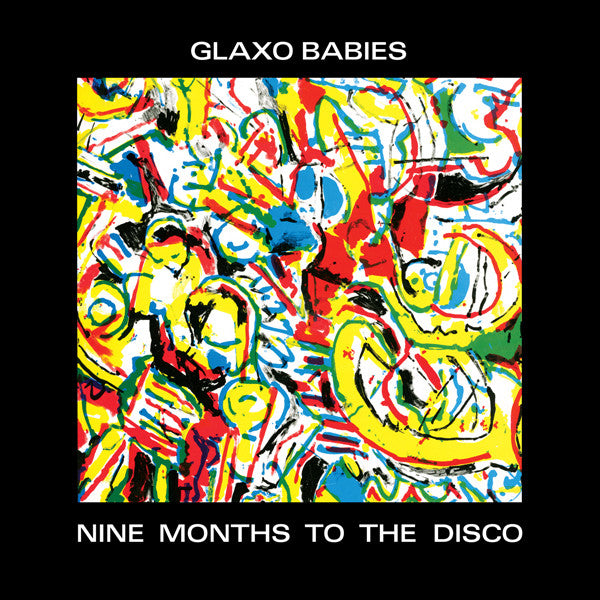 Glaxo Babies - Nine Months To The Disco CD
$10.00
After the abrupt departure of singer Rob Chapman, Bristol's Glaxo Babies moved into more improvised and electronic-based territory. Their early demos (as compiled on Put Me On The Guest List, also available from Superior Viaduct) only hinted at such exotic sounds. Other bands from Manchester and New York were spiking post-punk with dance beats, yet Glaxo Babies were brimming with fun and spontaneity, spearheading England's death disco movement in the process.
Reportedly recorded in a single day, Nine Months To The Disco originally appeared on Heartbeat Records in 1980. Glaxo Babies' sole proper album veers between wiry electro à la Liquid Liquid ("Free Dem Cells"), piano-based free jazz burners ("Seven Days"), and progressive post-Krautrock jams that would make even This Heat blush, culminating in the mutant funk masterpiece "Shake (The Foundations)" (which was regularly covered by The Pop Group in their live set). Nine Months To The Disco is a monster statement, equal parts ballroom bangers and dancefloor clearers.
Released domestically for the first time ever, the album is available on vinyl and CD with liner notes by The Pop Group founder Mark Stewart and band members Dan Catsis and Charlie Llewellin.
Track Listing:
Maximum Sexual Joy
This Is Your Vendetta
Seven Days
Electric Church
Nine Months To The Disco
Promised Land
The Tea Master And The Assassin
Free Dem Cells
Dinosaur Disco Meets The Swampsstomp
Conscience
Slim
Shake (The Foundations)