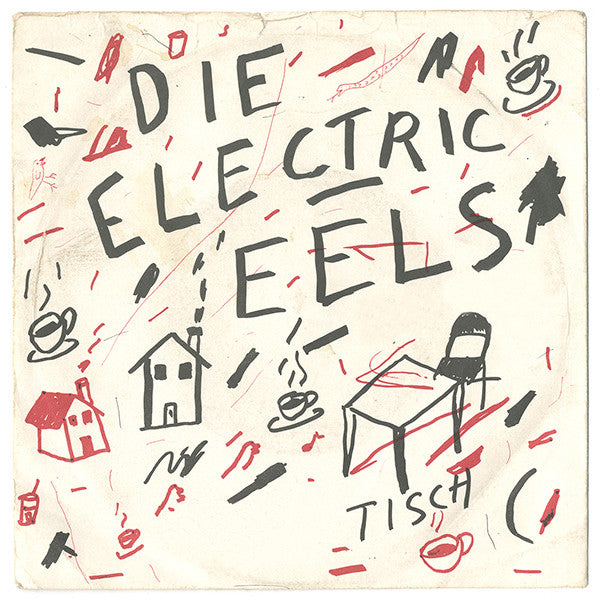 Electric Eels - Die Electric Eels LP
$17.00
Cleveland's electric eels (all lower case in homage to poet e.e. cummings) is America's quintessential proto-punk band. Formed in 1972 by singer Dave E. McManus and guitarists John Morton and Brian McMahon, the group enlisted drummer Nick Knox (later of The Cramps) and producer Paul Marotta to record a flurry of catchy and genuinely fucked-up tunes. After only five legendary live performances – complete with Dave E. in black leather jacket covered in rat-traps and playing a gas-powered lawnmower on stage – the eels broke up in 1976 and posthumously released their classic single Agitated on Rough Trade in 1978, blazing a trail for high-art, low-concept rock.
As Jon Savage writes in the liner notes, "There is something heroic about the eels' isolation and uncompromising attitude: a fierceness that you can hear in these songs that still resonates in a different time and world."
This archival LP collects the eels' best material from 1975. From the loud and snotty "Agitated" and its B-side "Cyclotron" (which Johan Kugelberg listed as #1 in his top 100 punk singles) to the anarchic anthem "Jaguar Ride" and the loose, bluesy sludge of "Anxiety," the album exorcises the demonic power of the Stooges and Velvets and captures the mystique of these outsider artists inventing a new language.
"It's 5am and I'm crawling the walls ... just waiting for imaginary telephone calls."
As the eels demand "Attendance Required" on their flyer for the infamous Special Extermination Music Night, listening is absolutely mandatory for this seminal band. Recommended for fans of Dead Boys, Simply Saucer and Pagans.
Track Listing:
Agitated
Cyclotron
Accident
Sewercide
You're Full of Shit
Refrigerator
Tidal Wave
Jaguar Ride
Cold Meat
Anxiety
Splitterty Splat
Natural Situation
You Crummy Fags