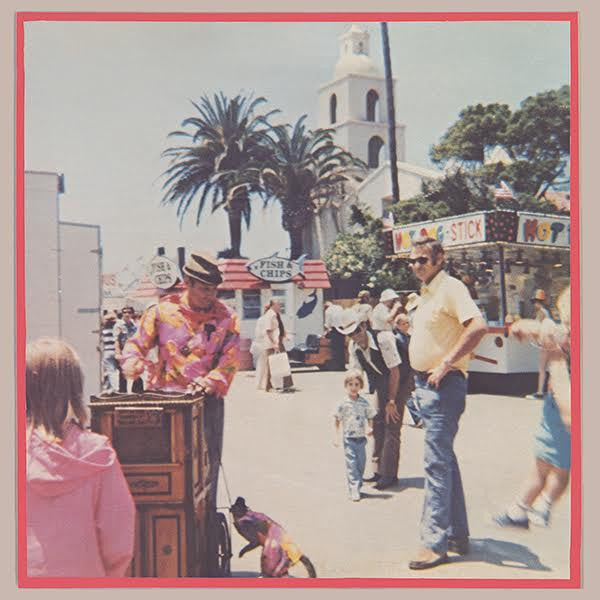 Departmentstore Santas - At The Medieval Castle Nineteen 100-Year Lifetimes Since LP
$17.00
Download card included.
The Departmentstore Santas' LP is an underground rock classic of the highest order – from its carnivalesque front cover to the sixteen home-schooled tracks contained inside. Information about this mysterious band has been as scarce as original copies of their self-released album, yet purveyors of lo-fi pop esoterica have whispered about the Santas' raison d'etre for the better part of the past three decades.
Recorded in the early '80s in La Mesa, California, At The Medieval Castle Nineteen 100-Year Lifetimes Since features quirky sing-alongs, wide-eyed lyrics, echoey instrumentals and outsider folk-punk à la Daniel Johnston. While bandleader Joseph D'Angelo's unique charm may not fit comfortably in any one style, his preternatural world is united by the warmth and grit of these bedroom recordings.
Out of step with other music of its era, Departmentstore Santas uncannily anticipated the 4-track movement of the '90s. This first-time reissue is recommended for fans of Television Personalities, Guided By Voices and Cleaners From Venus.
Track Listing:
Bactol 
Bank Acct
Surfboards, Convertibles, and Dark, Lonely Beaches
Hey (What's Going on Here?)
Kids on a Merry-Go-Round at Eucalyptus Park
Play in the Sun
R. Joseph D'Angelo Theme
An Open Letter to Seniors From Mackenzie
Jewel of the Hills
Photo Album of Baby
Lost at Sea
Egypt
W
A Song for a Sunny Day
Monkeys and Organ Grinders
Kaleidoscope