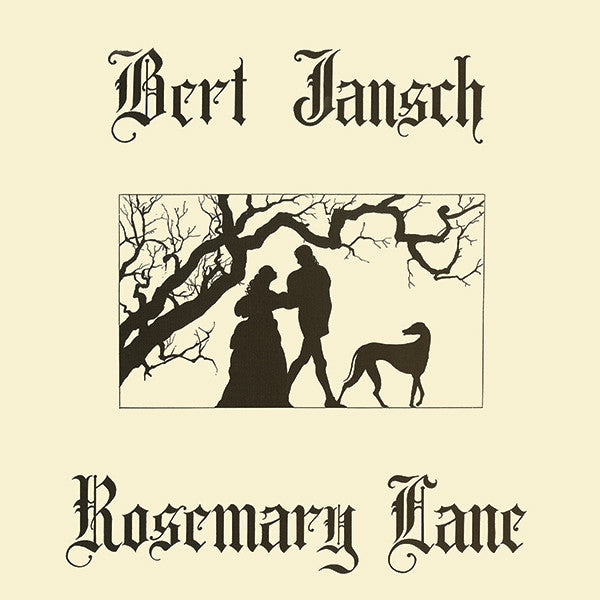 Bert Jansch - Rosemary Lane LP
$20.00
By the time Rosemary Lane was released in 1971, Bert Jansch had covered a great deal of territory on numerous albums as a solo artist, collaborations with John Renbourn and records by the band in which he and Renbourn sang and played guitar, Pentangle. Returning to the intimate economy of his self-titled debut LP from a half-dozen or so years earlier, Rosemary Lane was recorded on portable equipment by engineer/producer Bill Leader and featured Jansch with no accompaniment save his guitar and voice.
Rosemary Lane has elements of many of the styles Jansch covered in his extraordinarily eclectic career – from the folk and blues that were his bedrock to medieval music – yet cuts to the heart of his strength as spellbinding storyteller and empathic interpreter of isolation and want. Occasional instrumentals vary the mood that, like much of his work, is usually somber and introspective.
Jansch once again lights the way forward with detours through the past. His sparse arrangements seamlessly merge original songwriting and traditional folk songs, while Jansch's imaginative lyrics charm every step of the way – as if speaking directly to the listener alone.
This vinyl release has been carefully remastered from the original master tapes and features liner notes by Richie Unterberger.
Track Listing:
Tell Me What Is True Love?
Rosemary Lane
M'Lady Nancy
A Dream, A Dream, A Dream
Alman
Wayward Child
Nobody's Bar
Reynardine
Silly Women
Peregrinations
Sylvie
Sarabanda
Bird Song