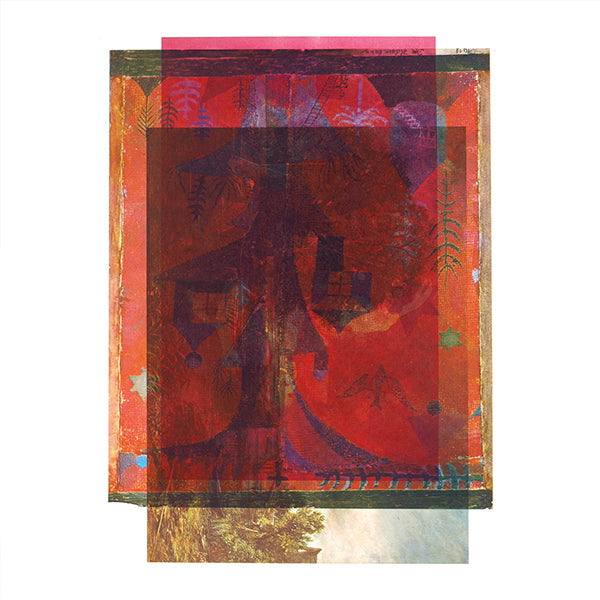 Various - I.D. Art #2 LP
$25.00
Label: États-Unis
Los Angeles Free Music Society (LAFMS) formed in the mid-1970s as a loose-knit experimental music collective and multimedia publishing vehicle. Founded by teenage Le Forte Four members Chip Chapman, Joe Potts and Rick Potts and soon joined by Tom Recchion of Doo-Dooettes, LAFMS incorporated free improvisation, modular synthesizers, tape music, sampling, musique concrète, homemade instruments, noise, mail art and avant-rock in permissive and anarchic sessions at the Raymond Building and Poo-Bah Record Shop in old Pasadena. Inspired by The Residents, LAFMS self-released records and periodicals, organized performances and connected with fellow outsiders via post in the years before punk. Their uninhibited, egalitarian ideal of music-making and DIY distribution would influence generations of underground artists.
LAFMS primarily reached outside Los Angeles via word-of-mouth and the United States Postal Service, foreshadowing the self-publishing and cassette trading networks of post-punk and industrial subcultures. In 1976, Joe Potts solicited recordings from LAFMS affiliates and admirers to edit and compile I.D. Art #2, utilizing correspondence art's technique of "assemblings." (The first installment in this series was a magazine, and the third was a coloring book.) Potts received dozens of pieces by members of Le Forte Four, Doo-Dooettes, Smegma and Ace & Duce as well as painters, filmmakers and non-artists with few recording credits to their name, creating a delirious, winking sound-art collage of field recordings, voicemails and improvisations. Participants purchased time on the record and received one copy each of the finished LP, realizing the philosophy contained in LAFMS' motto: "The music is free, but you have to pay for the plastic, paper, ink, glue and stamps."
This first-time vinyl reissue is limited to 500 numbered copies. Comes with insert.
Track Listing:
Mac McCloud - Untitled
Harold Schroeder - Silent Rituals
Greg Neutra / J.D. Elliot - Grieg Fatigue
Smegma - Rrose Selavy Will Wait For My Washing Machine, Even / The Andalusian Dog Often Digs Into The Furniture With Onyx Fingers
Smegma - Potatoe War
Fredrik Nilsen - You Can't Hide From Aldehyde
Miles Forst - Art, Art, Art
Smegma - One Moment
Smegma - Pigface Blues
Doug Henry - View This Command As A Verbal Enactment Of A Command
Josie Roth - Heal, And Another Little Time
Joe Potts - I Don't Want To Go To The Farm
Otto Fick - Untitled
Smegma - Excerpt From: I'll Have Julie Nixon-Eisenhower For My Appetizer (Sour Lungs To My Surprise)
Karen Kato - Xmas 1952
J.J. Allen Vargas - Victim Of Racism
Dennis Guy Mehaffey - Busta Nosa
M/R/Zuniga - Vulnerability: Rape, Male Vs. Female
Mike Green - Martin Heidegger Revisited
Mehaffey - Introduction By Buckminster Fuller / I Stumble/You Laugh
Jules Lemelle - Untitled
Maureen Abbott - Untitled
Smegma - Take One
Dan Weiss / P. Hamilton Ross - A Bicentennial Tribute To America's Freight Trains
Mr. Foon - Timeless #1
Bertil Petersson - Monologue To Henry VIII
Amrein & Stoll - Untitled
Ace & Duce - Dogs Are Barking
Irene Dogmatic / Rose Tatoo - Untitled
Gordon Shields - Cotton Duck, Up And Back
Gary Beydler - Record Stick
Tom Kemp - Pasadena Subway Station Poetry Stills
Donald Spaulding - I Don't Want This To Happen
Janice Felger / Joan Hugo - One Minute Of Art News Update In 30 Seconds
Sue Farthing - Untitled
Waynna Kato - White/Noise
Jim Abuan / Peter Muzzey - Why Does Love Have To Be So Sad?
Juan Gomez - This Is My Country
P.J. Campbell - Untitled
Kathe Schreyer - Don't Make Me Laugh
Mary Dana Chodzko - Patty Smith By Mary Dana Chodzko
Gary Laskin - Have Sex With Rex
Jean Koller - Dream
Le Forte Four - Discarded Portion Of The Soundtrack For Rick's Film "Burger Madness" / From "The Origin Of Largie Schrapnel" / I Haven't Heard You For A Long Time / Fat Ape